Small business website for Canada Water Studios
Canada Water Studios is a dance & fitness centre situated just 100 metres from Canada Water tube/bus station. It has two thousand square feet of air-conditioned dance & fitness space across two studios and offers a broad range of classes, all of which are bookable online.
We created Canada Water Studio's original website, but with the advances in mobile browsing and technologies, the client was keen to bring the website up-to-date. The website is updated daily as classes data is adjusted (e.g. dates), so it needed to be user-friendly.
We freshened up the brand colours and typography, and helped clearly identify each service with a colour and bespoke icon. In addition, we integrated the clients new, third party, "MindBody" timetabling and booking system.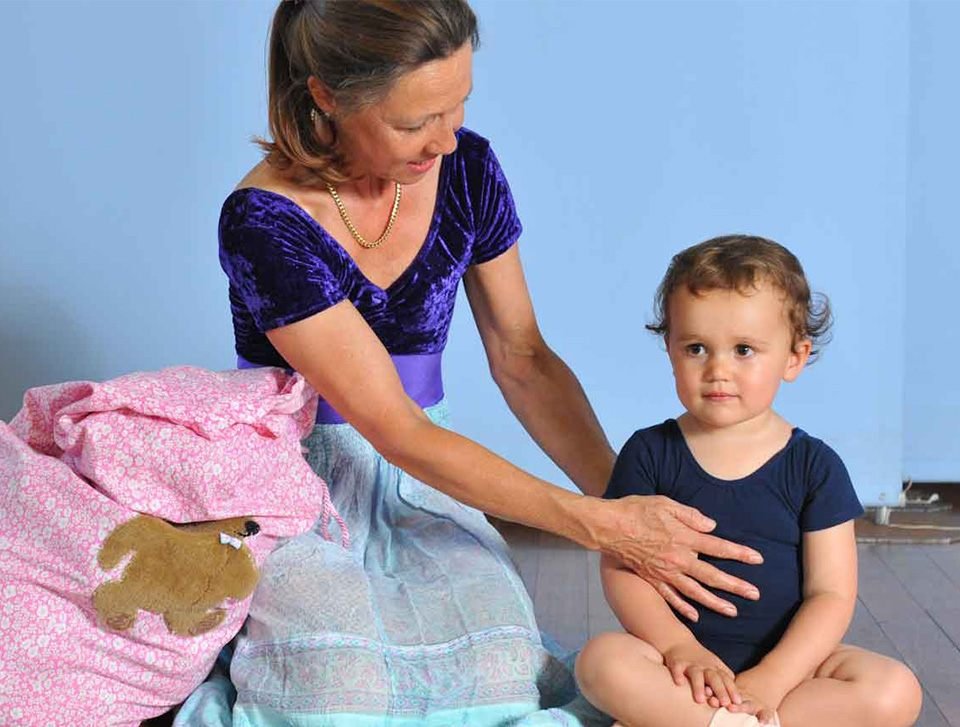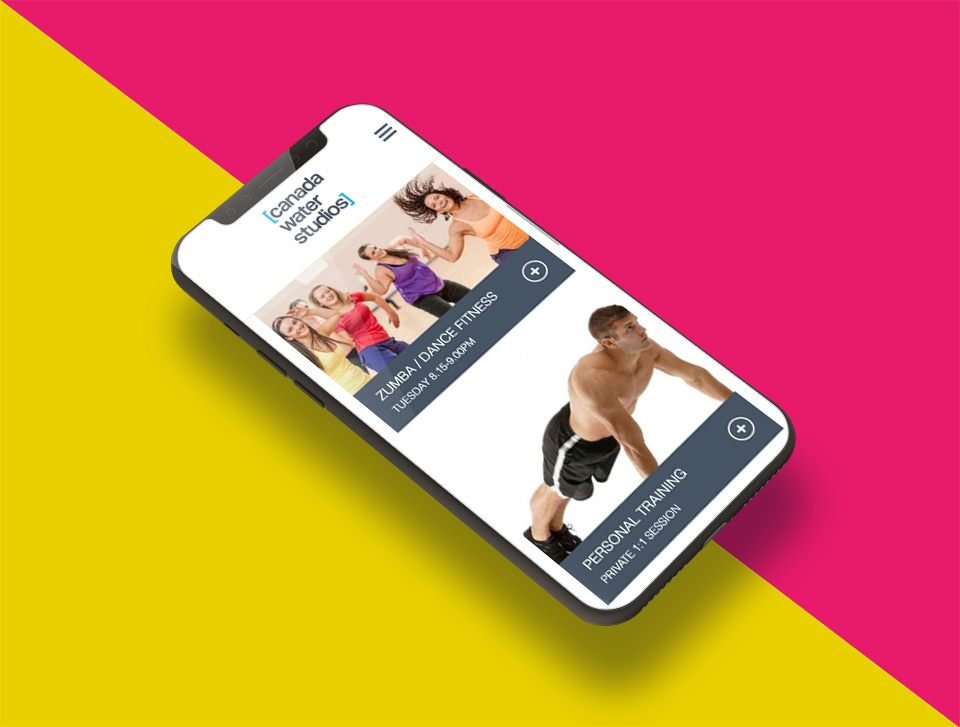 Small business website design
b:web has produced a new small business web design system that we call b:Modular. b:Modular is a collection of web design modules that can be mixed and matched and easily combined to create all of the web pages required for your website.
Canada Water Studios b:Modular web design was completely bespoke to them and not just in terms of the branding and colours – it includes many of the features of our bespoke web design builds including some layouts and design concepts unique to them. The result is completely responsive, automatically adjusting its layout for the size and shape of the screen on which it is viewed, so it looks great on tablets and phones as well as desktop and laptop monitors.
The Canada Water Studios website also includes a bespoke element as we developed a bespoke Client Management System (CMS) and database to manage bookings and enquiries.
b:web spent a lot of time with Canada Water Studios talking through various options, approaches, and design possibilities, before even putting pen to paper. The result is an effective, efficient website that caters perfectly to the target audience and has already proven itself in terms of generating both interest in the brand and new business.
The WordPress-based b:Modular content management system has been developed by bweb.agency to be as easy as possible to use as well as incredibly flexible, and this was backed up by a full training session, a video of the session to refer back to, and plenty of support both before and after go-live.
Combined with the client's new, bright, colour-coordinated branding, the result is a beautiful website that is flexible enough to grow with the company over the next few years.